(working title only)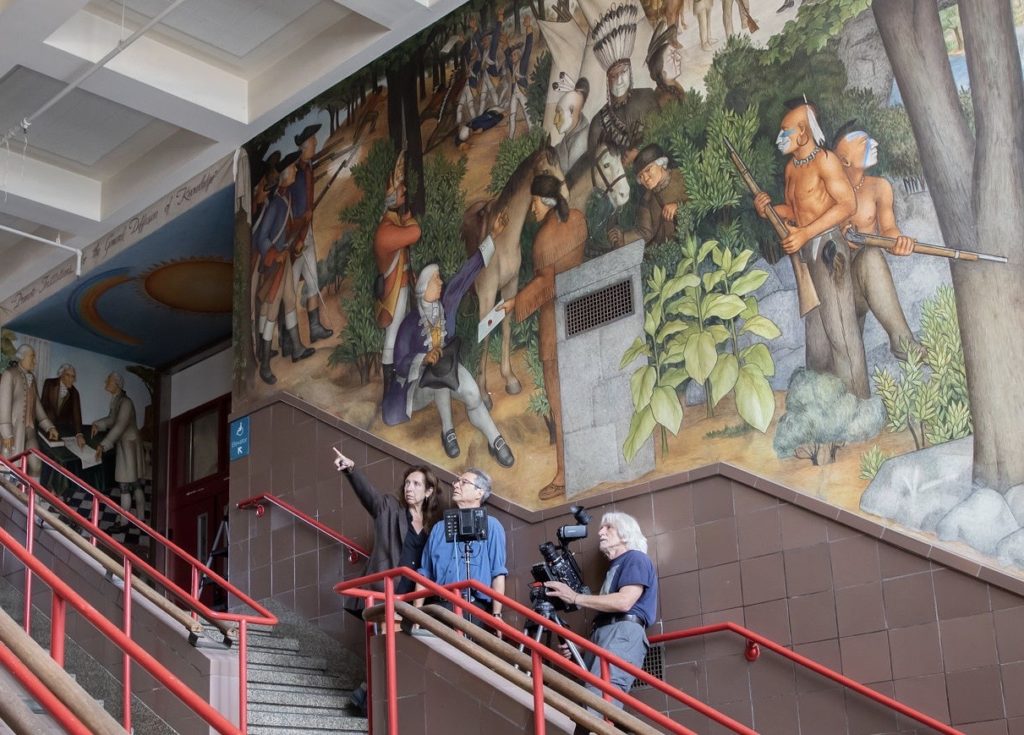 How does a changing society deal with controversial works of art?
What does this country owe people who have been historically wronged?
What does it mean to be an ally?
A conflict over WPA-era murals at a San Francisco high school has become a high-profile battle over censorship, the safety of BIPOC students, the meaning of trauma, the rights of artists, who gets to interpret history, and even how to define a political ally.
The case of the George Washington High School "Life of Washington" murals by communist artist Victor Arnautoff is a lot more complicated than the debate over Confederate statues. There is broad consensus for taking those statues down, with most hold-outs being on the far right of the political spectrum. But the call to paint over the Washington murals sharply divides constituencies generally considered "progressive" and anti-racist.
Mural critics see the depictions of slaves and a dead Indian as racist stereotypes that harm students and reinforce racism. Mural supporters say the artist intended those images as criticisms of Washington as a slave owner and Indian killer. They want to "teach the murals."
Students, parents, the SF School Board, local politicians, and national thought leaders have weighed in, asking: can a work of art that forces us to confront injustice cause such pain that it must be censored?
In our forthcoming film, artists, activists and scholars respond to the questions raised by the controversy. Native American artist and past program director at the SF Arts Commission, Barbara Mumby, frames the debate in the context of the genocidal history of colonial settler conquest. African American artist Dewey Crumpler contends that 'response murals' he painted at the school in the 1960's would be meaningless without the Arnautoff murals as context and contrast.
We film others who speak to the difficulties and imperatives of building alliances at a time of rising white nationalist movements. "The common ground we seek is not a pre-existing condition or a birthright," says National Museum of the American Indian curator Paul Chaat Smith, "It is something that must be won."
Help us make this film:
Contributions of any size are welcome and will be acknowledged. Make checks payable to "Snitow-Kaufman Productions" and send to: Snitow-Kaufman Productions, P.O. Box 7402, Berkeley, CA 94707.